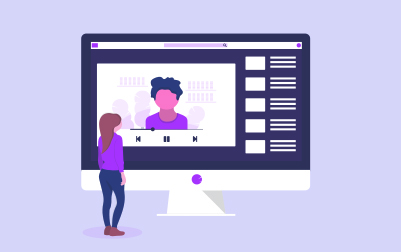 Introduction to Premiere Pro Creative Cloud
Course Length: 3 days
Delivery Methods
:
Multiple delivery options
Course Overview
In this Adobe Premiere Pro training course, students will learn to use Premiere Pro effectively to produce world-class video. The course focuses more on the tool than the art, but in addition to giving a thorough introduction to using Premiere Pro, it covers the basic principles of video production, how to think in video, and what you need to know to work in the video industry. Students completing this course will have learned everything necessary to pass Adobe's Digital Video using Adobe Premiere Pro certification exam.
Course Benefits
Learn to think in video.
Learn the terminology of the video industry.
Learn to produce a video from a series of video clips.
Learn to edit video clips so that they fit together well in the final production.
Learn to add, edit, and clean up audio effectively.
Learn to add video and audio effects to make your video more professional.
Available Delivery Methods
Public Class
Public expert-led online training from the convenience of your home, office or anywhere with an internet connection. Guaranteed to run .
Private Class
Private classes are delivered for groups at your offices or a location of your choice.
Self-Paced
Learn at your own pace with 24/7 access to an On-Demand course.
Course Outline
Introduction to Premiere Pro

What is Premiere Pro?
Who Uses Premiere Pro?
What is Non-linear Editing?
Introducing the Digital Video Workflow
Touring Premiere Pro's Interface
The Premiere Pro Interface

Thinking in Video

Telling Stories with Video
Shots
Framing Your Shots
Camera Moves
Edit Your First Video

Setting Up a Project

Creating a Project
Organizing Media
Importing Media
Organizing Your Project Panel
Creating a Sequence
Reviewing Clips

Basic Video Editing

The Source Monitor
Editing Clips in the Source Monitor
The Timeline Panel
Editing in the Timeline

Exporting

Exporting Frames
Making a Quick Export
Customizing Your Export
Exporting a Main File
Exporting a Clip
Using Adobe Media Encoder
Exporting to Social Media

Clips and Markers

Using the Program Monitor
Using Markers
Editing a Sequence in the Program Monitor

Transitions

Understanding Transitions
Applying Transitions
Adding Audio Transitions

Advanced Editing Techniques

Three-point Edits
Four-point Edits
Changing Clip Playback Speed
Replacing Clips
Nesting Sequences
Trimming
Motion
Clip Position, Size, and Rotation
Using Motion Effects in the Timeline

Working with Audio

Working with the Audio Workspace
Configuring the Audio Mix Track
Adjusting Volume and Gain
Improving Audio
Enhancing Audio

Visual Effects

Introducing the Effects Panel
Types of Effects
Applying Effects
Using Adjustment Layers
Source Clip Effects
Masking and Tracking
Keyframing Effects
Animating an Effect Using Keyframes
Some Common Effects

Color Correction and Grading

Understanding Color Adjustment
Reading the Lumetri Scopes
Using the Lumetri Color Panel
The Comparison View
Matching Colors
Color Adjustment Effects
Using Brightness and Contrast

Compositing Techniques

Alpha Channel
The Opacity Effect
Color Keying a Green-screen Shot
Masking
Creating a Custom Matte

Graphics and Titles

The Essential Graphics Panel
Creating a Title
Introduction to Video Typography
Using Graphics
Creating Captions

Working in the Video Industry

Copyright and Content Licensing
Obtaining Permissions
Premiere Pro Flash Cards
Class Materials
Each student will receive a comprehensive set of materials, including course notes and all the class examples.
Class Prerequisites
Experience in the following is required for this Premiere Pro class:
Experience in the following would be useful for this Premiere Pro class:
Knowledge of image editing and corresponding file formats.
Experience shooting video (even if it's just with a mobile phone).
Register for a Live Class
Request a Private Class
Private Class for your Team
Online or On-location
Customizable
Expert Instructors
Request Pricing
Self-Paced Course
On Demand 24/7
Readings
Presentations
Exercises
Quizzes
Full Year of Access
Register Now