Course Length: 1 day
Delivery Methods
:
Available as private class only
Course Overview
This Advanced Microsoft Excel class teaches you to perform important data management and analysis tasks.
You will learn to summarize your data using pivot tables, audit and analyze worksheet data, consolidate data from multiple sources, collaborate with others, automate repetitive tasks, and more.
By the end of this course, you will be ready to use Excel's most powerful tools to manage your data and gain actionable business insights.
This popular course is approved by Microsoft and resold to Microsoft Partners worldwide as course number MS-55270-A.
Target Audience: Intermediate-level Microsoft Excel users who want to use advanced techniques to manage, manipulate, and analyze data with Excel. This class is for users of Excel 2019 or Excel 365 on Windows. (Users of Excel 2016 or 2013 may participate in the class and may notice minor differences in their version of the software.)
Course Benefits
Create pivot tables and charts to quickly summarize large amounts of data.
Learn to trace precedents and dependents to learn about the data connected to your active cell.
Convert blocks of text into columns.
Leverage data validation tools to control the data entered into your worksheet.
Consolidate data from various sources into one master worksheet for easy summary and review.
Protect your worksheets and workbooks for safe and secure collaboration.
Create, use, edit, and manage macros to automate repetitive tasks.
Use internationalization and accessibility tools to prepare your worksheets for any audience.
Work with other applications by importing and exporting data, charts, and files.
Microsoft Certified Partner
Webucator is a Microsoft Certified Partner for Learning Solutions (CPLS). Our curriculum has been tested and approved by ProCert Labs, the official tester of Microsoft courseware, and has been found to meet the highest industry standards of instructional quality.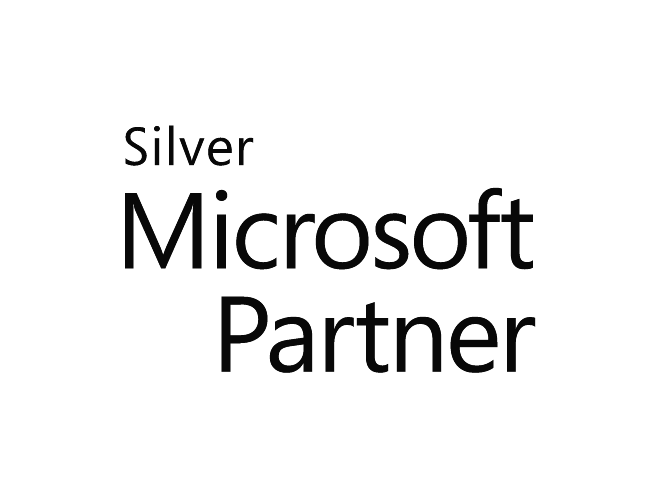 Course Outline
Using Pivot Tables

Creating Pivot Tables

Preparing Your Data
Inserting a Pivot Table
Creating a PivotTable Timeline

More PivotTable Functionality
Inserting Slicers
Multi-Select Option in Slicers
PivotTable Enhancements
Working with Pivot Tables

Grouping Data
Using PowerPivot
Managing Relationships

Inserting Pivot Charts
More Pivot Table Functionality

Creating a Standalone PivotChart

Exercise: Working with Pivot Tables

Auditing Worksheets

Tracing Precedents
Exercise: Tracing Precedents
Tracing Dependents
Exercise: Tracing Dependents
Showing Formulas

Data Tools

Converting Text to Columns
Exercise: Converting Text to Columns
Linking to External Data
Controlling Calculation Options
Data Validation
Exercise: Using Data Validation
Consolidating Data
Exercise: Consolidating Data
Goal Seek
Exercise: Using Goal Seek

Working with Others

Protecting Worksheets and Workbooks

Password Protecting a Workbook
Removing Workbook Metadata
Restoring Previous Versions

Exercise: Password Protecting a Workbook

Password Protecting a Worksheet

Exercise: Password Protecting a Worksheet

Password Protecting Ranges in a Worksheet

Exercise: Password Protecting Ranges in a Worksheet
Marking a Workbook as Final

Recording and Using Macros

Recording Macros

Copy a Macro from Workbook to Workbook

Exercise: Recording a Macro
Running Macros
Editing Macros
Adding Macros to the Quick Access Toolbar

Managing Macro Security

Exercise: Adding a Macro to the Quick Access Toolbar

Random Useful Items

Sparklines

Inserting Sparklines
Customizing Sparklines

Exercise: Inserting and Customizing Sparklines
Using Microsoft Translator
Preparing a Workbook for Internationalization and Accessibility

Display Data in Multiple International Formats
Modify Worksheets for Use with Accessibility Tools
Accessibility: Using Sounds
Use International Symbols
Manage Multiple Options for +Body and +Heading Fonts

Importing and Exporting Files

Importing Delimited Text Files

Exercise: Importing Text Files
Exporting Worksheet Data to Microsoft Word
Exercise: Copying Data from Excel to Word
Exporting Excel Charts to Microsoft Word
Exercise: Copying Charts from Excel to Word
Class Materials
Each student will receive a comprehensive set of materials, including course notes and all the class examples.
Class Prerequisites
Experience in the following is required for this Microsoft Excel class:
Basic and Intermediate Excel experience.