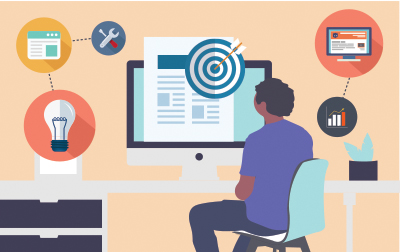 SharePoint for Office 365 Site Owner Training
Course Length: 2 days
Delivery Methods
:
Multiple delivery options
Course Benefits
Learn to navigate a SharePoint 365 Team Site.
Learn to create and edit content.
Learn to create site columns and content types.
Learn to integrate Outlook with SharePoint 365.
Learn to manage basic permissions of SharePoint 365 resources.
Available Delivery Methods
Public Class
Public expert-led online training from the convenience of your home, office or anywhere with an internet connection. Guaranteed to run .
Private Class
Private classes are delivered for groups at your offices or a location of your choice.
Course Overview
This class gives you hands-on experience with SharePoint 365 Site Owner tasks. You have the opportunity to practice building and managing team sites, creating and editing content, integrating Outlook, and managing permissions.
First, your expert SharePoint instructor will demonstrate how to build different types of sites and how to create and configure site navigation. Then, your live trainer will provide guidance on managing page content. You will work with wiki library pages and web part pages. Next, you will learn best practices for creating site columns, using content types, and integrating with Outlook. Finally, the class wraps up with SharePoint site permissions including hands-on practice creating SharePoint groups, assigning permissions, and adjusting permissions inheritance.
By the end of this class, you will be ready to help users securely share documents, collaborate on content, and access the business information they need to work together more efficiently.
Course Outline
Working with Sites

Site Templates
Creating Sites

Creating a Team Site

Site Navigation

Managing Site Navigation

Exercise: Creating Team Sites
Exercise: Creating a Blog Site

Page Content

Wiki Library Pages

Editing the Team Site Home Page

Web Part Pages

Creating a Web Part Page

Working with Web Parts

Adding Web Parts to Pages

Exercise: Working with Wiki Pages

Site Columns and Content Types

Site Column Gallery

Explore the Site Column Gallery

Creating Site Columns

Create a Custom Site Column
Add a Site Column to a List

Site Content Type Gallery

Explore the Site Content Types Gallery

Creating Content Types

How to Create and Use Content Types

Exercise: Creating and Working with Content Types
Exercise: Adding a Content Type to a Library

Office Integration

Outlook Integration

Create an Alert

Exercise: Outlook Integration

Managing SharePoint Site Permissions

SharePoint Groups

View the Default SharePoint Groups

Assigning Permissions

Add a User Account to a SharePoint Group

Permissions Inheritance

Modifying Permissions Inheritance

Exercise: Working with SharePoint Permissions
Class Materials
Each student will receive a comprehensive set of materials, including course notes and all the class examples.
Register for a Live Class
Request a Private Class
Private Class for your Team
Online or On-location
Customizable
Expert Instructors
Request Pricing