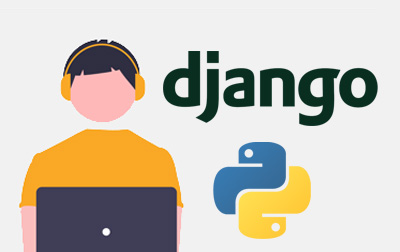 Course Length: 3 days
Delivery Methods
:
Multiple delivery options
Course Overview
This is a direct continuation of our Introduction to Django course. You must either have taken that course or worked through all the lessons and exercises in our Actionable Django book through Lesson 11: User Registration.
In this advanced Django course, you will learn to work with the messages framework, allow users to upload files, make advanced queries, create view functions, work with Ajax, implement pagination and ordering, implement search, deploy your Django website to production, and customize Django admin.
Course Benefits
Learn to add feedback messages to let users know about changes.
Learn to allow users to securely upload files to your server.
Learn to keep user-uploaded files private.
Learn to use Amazon Simple Storage Service (Amazon S3) to manage files.
Learn how to make queries against the database using Django.
Learn to add custom properties to models.
Learn to use Ajax to securely make changes to the database without refreshing the page.
Learn to create constraints to control the data entered into the database.
Learn to load data with fixtures.
Learn to add pagination to Django templates.
Learn to find optimization opportunities the Django Debug Toolbar.
Learn to speed up your queries by prefetching data.
Learn to deploy your Django website to Heroku.
Learn to customize Django admin for staff users.
Available Delivery Methods
Public Class
Public expert-led online training from the convenience of your home, office or anywhere with an internet connection. Guaranteed to run .
Private Class
Private classes are delivered for groups at your offices or a location of your choice.
Course Outline
Messages Framework

Message Framework
Exercise: Adding Messages
Exercise: Using SuccessMessageMixin
Exercise: Adding Success Messages to the Joke Views
Exercise: Adding a Success Message to JokeDeleteView

Media Files

Media File Basics
Exercise: Adding Media Settings
Exercise: Uploading a Resume
Exercise: Checking File Type
Exercise: Keeping Resume Files Private
Exercise: Adding an ImageField to the Model
Exercise: Displaying the Avatar
Amazon Simple Storage Service (Amazon S3)
Exercise: Setting Up Amazon S3
Exercise: Static Settings in Development

Making Queries, Ajax, and View Functions

Useful Prerequisites
Managers and QuerySets
Indexing and Slicing QuerySets
Checking for Existence
Creating, Updating, and Saving Model Instances
QuerySet Methods that Don't Return QuerySets
One-to-Many Relationships
Many-to-Many Relationships
Spanning Relationships
Joke Voting
Exercise: Adding a JokeVote Model
Exercise: Registering the JokeVote Model
Exercise: Adding Properties to the Joke Model
Exercise: Rating Jokes Using Ajax
Exercise: Adding a vote() View Function
Exercise: Updating the URLConf
Exercise: Updating the Templates
Model Constraints
Letting JavaScript Know if the User is Logged In

Pagination and Ordering

Fixtures
Exercise: Loading Data from a Fixture
Exercise: Pagination
Exercise: Ordering

Advanced Querying and Search

Field Lookups
Q Objects
Exercise: Filtering Results by Category, Tag, or Creator
Exercise: Implementing Search
Aggregation
Exercise: Getting Joke Ratings
Code Optimization
Exercise: Installing and Using the Django Debug Toolbar
Brief Introduction to Annotation
Viewing SQL Used in QuerySets

Deploying your Website to Production

Where to Host Your Django Site
Exercise: Deploying to Heroku

Customizing Django Admin

Django Admin Views
Exercise: Customizing Titles and Headers
ModelAdmin Attributes that Affect the List View
Exercise: Creating a Custom ModelAdmin Base Class
Exercise: Customizing the Django Admin List View
Lists vs. Tuples
ModelAdmin Attributes that Affect Forms
Exercise: Customizing Django Admin Form Views
Customizing Fieldsets
Exercise: Modifying the CustomUserAdmin Class
Adding Calculated Read-only Fields
Exercise: Adding a Link to the Change Password Form
Exercise: Unregistering Models
Exercise: Django Admin Groups and Permissions

Additional Topics

Additional Learning
Additional Projects
Class Materials
Each student will receive a comprehensive set of materials, including course notes and all the class examples.
Class Prerequisites
Experience in the following is required for this Django class:
Python
Basic Django as taught in our Introduction to Django course
Experience in the following would be useful for this Django class:
Prerequisite Courses
Courses that can help you meet these prerequisites:
Register for a Live Class
Request a Private Class
Private Class for your Team
Online or On-location
Customizable
Expert Instructors
Request Pricing