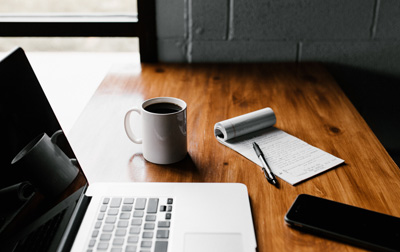 Course Length: 1 day
Delivery Methods
:
Multiple delivery options
Course Overview
In this Keynote Training class, students will learn about Keynote and the best ways to create stunning presentations in a short amount of time.
When available, we order the paperback edition of the course manual. When the paperback is not available, you will be provided with a Kindle edition and instructions for downloading it.
Course Benefits
Learn to create stunning presentations to share.
Become proficient in the use and best practices of the Keynote software.
Available Delivery Methods
Public Class
Public expert-led online training from the convenience of your home, office or anywhere with an internet connection. Guaranteed to run .
Private Class
Private classes are delivered for groups at your offices or a location of your choice.
Course Outline
Getting Started with Keynote

Installing Keynote
Starting Keynote
Exploring the Keynote Workspace
Using Rulers and Guides
Getting On-Screen Help

Creating a Presentation

Choosing a Theme
Adding Slides
Deleting Slides
Changing Slide Navigator Views
Writing in the Outline
Using OmniOutliner
Adding Speaker Notes
Grouping Slides
Changing the Slide Order
Copying Slides
Previewing the Presentation

Mastering Slide Masters

Master Slide Types
Viewing Master Slides
Applying Master Slides
Modifying Master Slides
Changing Master Slide Backgrounds

Getting the Types Right

Adding Title and Body Text
Entering Bulleted Text
Adding Text Boxes
Layering Text
Changing and Styling Fonts
Modifying Text Color
Changing Text Alignment
Adjusting Text Spacing
Copying and pasting Font Styles
Kerning Text
Adjusting Text Baselines
Setting Bullet and Number Styles
Setting Text and Bullet Tabs
Finding and Replacing Text
Checking your Spelling

Working with Graphics

Placing Graphics and Shapes
Using the Image Library
Resizing Graphics
Rotating and Flipping Graphic Objects
Aligning and Distributing Objects
Grouping and Locking Objects
Using Rulers and Alignment Guides
Layering Graphics
Using Color and Gradient Fills
Placing Images within Objects
Modifying Image Borders
Using Drop Shadows
Adjusting Object Opacity

Adding Rich Media

Adding iTunes Music
Adding Slide Narration
Inserting QuickTime Movies
Adding Flash Animations
Compositing Images and Movies

Working with Tables

Creating a Table
Inserting Rows and Columns
Merging and Splitting Cells
Formatting Tables and Cell Contents
Adding Cell Backgrounds and Graphics

Creating Charts

About Chart Types
Adding Charts
Using the Chart Data Editor
Changing Chart Types
Transposing Chart Plots
Modifying Char Elements
Working with Pie Charts
Resizing Charts

Using Slide Transitions and Animations

Applying Slide Transitions
Creating Text Builds
Building Animated Tables
Creating Chart Builds
Creating Object Builds
Previewing Your Work

Working with PowerPoint Files

PowerPoint Issues
Importing PowerPoint Files
Tweaking your PowerPoint Presentations
Exporting to PowerPoint

Working with Other Applications

Importing from AppleWorks
Importing from Microsoft Word
Using Microsoft Office Clip Art
Importing from Microsoft Excel
Transferring Keynote Files
Exporting Presentations to QuickTime
Exporting Presentations in PDF Format
Working with Databases

Giving the Presentation

Preparing to Present
Cool Presentation Gear
Skipping Slides on Playback
Viewing the Presentations
Printing Your Presentations

Creating Custom Master Slides

Building Master Slides
Setting Default Backgrounds and Layouts
Customizing Titles and Body Text
Setting Default Object Styles
Creating Table Defaults
Setting Alignment Guides

Creating Custom Themes

Theme Planning
Creating a Theme from and Apple Theme
Preparing Your Graphics
Importing Graphics into Keynote
Laying out Master Slides
Adding Custom Charts
Finishing Your Theme
Saving Your Theme as a Theme File
Class Materials
Each student will receive a comprehensive set of materials, including course notes and all the class examples.
Register for a Live Class
Request a Private Class
Private Class for your Team
Online or On-location
Customizable
Expert Instructors
Request Pricing