Analyzing Goals Using Standard Reports
Overview Report
Purpose: Provides a quick glance at the total number of goal conversions, the goal conversion rate and the total goal value for a non e-commerce site.
The overview page cannot be customized to show particular metrics.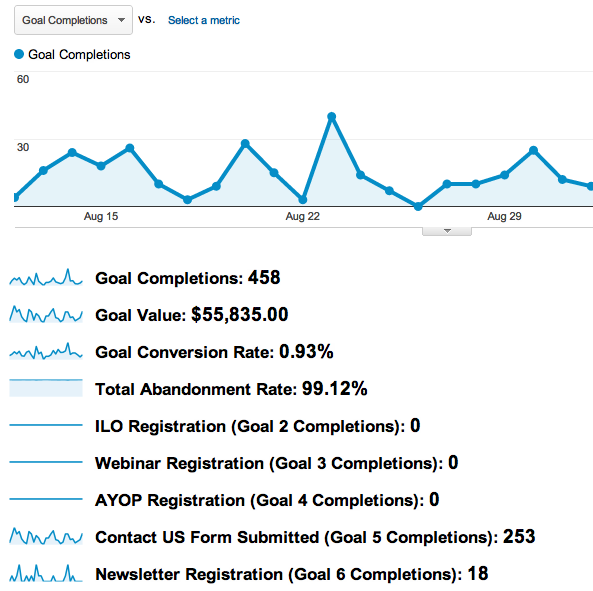 Goal URLs Report
The number of goal completitions and goal values determined per goal URL that has been setup.
Reverse Goal Path Report
This report shows you a table on how visitors reached the goal page and which path they followed, in reverse order.
Funnel Visualization Report
This report shows a graphic of how visitors reached the goal page, and then how many visitors continued along your desired goal path. This graphic will also show if/when visitors may have left your funnel process.
Goal Flow Report
This report enables you to view which traffic-related metrics, such as your sources, which has brought you the most goal conversions.