Dreamweaver CC - CSS Properties
There are many CSS properties and it is beyond the scope of this course to cover each in detail. However, we will go over them quickly and you will be able to learn a lot more on your own by exploring the CSS Designer Properties area.
Dreamweaver CC breaks CSS properties into the following categories:
Layout- for margins, padding, height and width.
Text - for styles that effect text and fonts.
Border - for border size, styles, and color.
Background - for background colors and images.
Others - for list styles.
Layout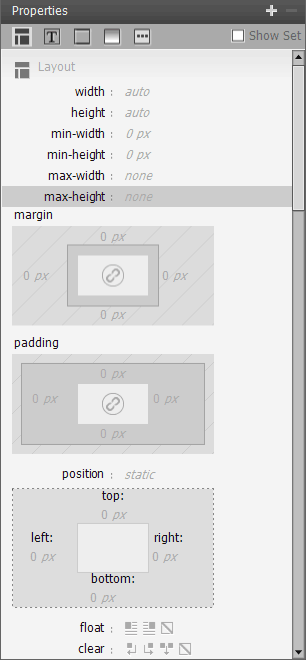 Text
Border
Background
Other