How to Learn Microsoft PowerPoint: 12 Free and Paid PowerPoint Training Resources
How to Learn Microsoft PowerPoint: 12 Free and Paid PowerPoint Training Resources
Jul 14, 2020
Business professionals rely on Microsoft PowerPoint to present information.
At Webucator, a Microsoft Certified training company, we have delivered PowerPoint Training for sales representatives, technical professionals, data analysts, researchers, business managers, and many, many others.
From consulting with our customers, I've found that learning Microsoft PowerPoint is a continuous process. Even if you have used PowerPoint for many years, learning features like Slide Master and advanced multimedia tools can help you save time and improve the appearance of your presentations.
Many professionals learn Microsoft PowerPoint on their own. With self-taught skills you can create a decent presentation, but learning to use some of PowerPoint's productivity tools will help you work more quickly. You will make more professional presentations with custom themes and advanced formatting. You will captivate your audience with 3D models and image effects.
Along with building your skills to create impressive PowerPoint presentations, learning Microsoft PowerPoint keyboard shortcuts can claim back time in your workday.
Hundreds of PowerPoint users, including expert PowerPoint trainers, have shared their favorite PowerPoint resources with me. Increase your PowerPoint skillset using the tutorials, books, guides, videos, etc., listed in this article.
Explore these resources and, as you do, watch for tips on doing the following things in Microsoft PowerPoint that we have found our students love:
Formatting and organizing slides
Adding and editing images
Working with shapes
Creating custom colors with the eyedropper
Using the Format Painter in PowerPoint
Formatting tables
Using data from Microsoft Excel for your tables and charts
Animating charts
Adding and printing speaker notes
Organizing a presentation into sections
Using transitions appropriately
Customizing themes and backgrounds
Working with slide master
Animation techniques like motion paths, timing, and zoom
Quick and easy ways to use SmartArt for graphics, shapes, and text
Leveraging multimedia like photo albums, sounds, and video
Setting up custom slideshows
Working with timing tools, recording features, and annotation options
Exporting notes, handouts, and outlines to Microsoft Word
Converting a slide to a graphic image
Managing multiple presentations and reusing slides
Collaborating with tracking and comments
Securing your presentation using watermarks, encryption, and signatures
Reviewing your presentation for accessibility
Embedding fonts and compressing pictures
Sharing your presentation in different formats
There are thousands of resources across the internet to help you learn Microsoft PowerPoint. You can even access top-rated instructors regardless of your location through live virtual classrooms. How do you like to learn? Books, videos, guides, live instructors and more are available as Microsoft PowerPoint training solutions. This article shows you the best options when it comes to:
Quick Reference Guides for fast Microsoft PowerPoint instructions
Keyboard Shortcut Printables to speed up the most popular PowerPoint tasks
Instructional Books with step-by-step Microsoft PowerPoint lessons
Tutorials with comprehensive directions for using essential PowerPoint tools
Video Courses for all Microsoft PowerPoint users – beginners, experts, and everyone in between.
Live Online Instructor-Led Training where you learn from a PowerPoint expert live in a virtual classroom.
Onsite Instructor-Led Training delivered in a physical classroom by a Microsoft PowerPoint trainer.
Excited to learn PowerPoint? Let's jump into the best Microsoft PowerPoint resources available on the internet.
Microsoft PowerPoint Quick Reference Guides
Need to know how to use a PowerPoint feature fast? Quick reference guides are one of the quickest ways to learn Microsoft PowerPoint. These guides share simple instructions to help you use the most popular PowerPoint tools. Why will you love these guides? It's a ton of information that you can keep right on your desk.
Look for quick guides that are about 2-6 pages in length. They usually cost between $3 – $6 each.
Many trainers and training companies go to Beezix and Quick Source Learning for quick reference guides.
Beezix Microsoft PowerPoint Quick Guides
Beezix sells learning guides on the whole Microsoft Office Suite. For PowerPoint, you will find introductory and advanced guides, and all versions up to 365.
Quick Source Microsoft PowerPoint Learning Guides
Quick Source Learning offers a range of quick guides, including Microsoft PowerPoint. Quick Source guides are clear, easy-to-read, and packed with information. They are usually about 6 pages. Quick Source will also customize a guide for your organization, which is a great option for those looking to emphasize specific features and processes.
Microsoft PowerPoint Keyboard Shortcut Guides
Many of our students love getting "PowerPoint Tips and Tricks" included in their training. What's the #1 most popular trick? Keyboard shortcuts. If you want to save time and get your work done quickly, keyboard shortcuts can help!
Webucator Free Microsoft PowerPoint Keyboard Shortcuts Guide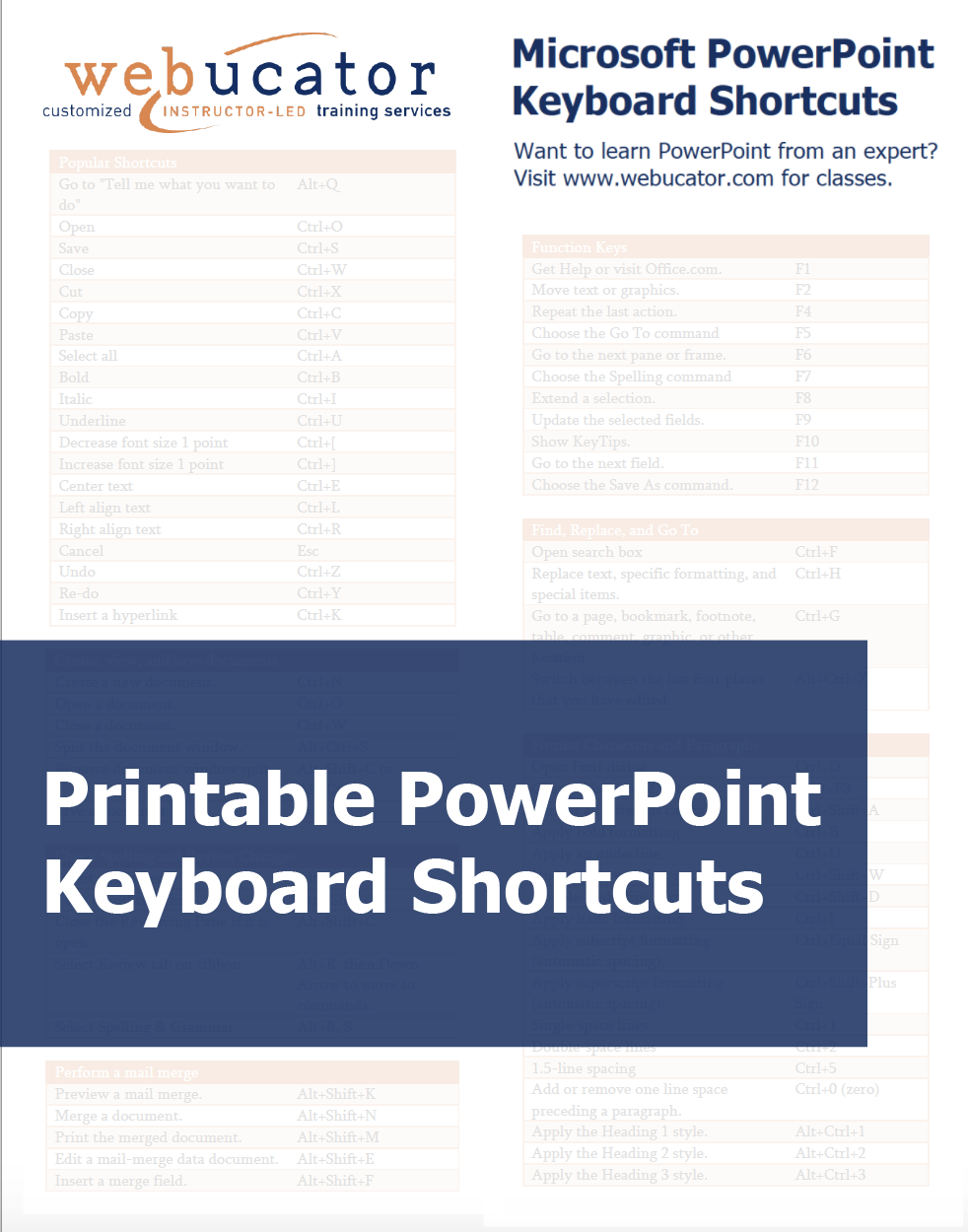 We have received request after request for Microsoft PowerPoint keyboard shortcuts. So, Webucator created a shortcut guide to offer to our customers for free. Download our Free Microsoft PowerPoint Keyboard Shortcut Guide to see how you can perform tasks like inserting images, saving, moving through slides, formatting text, adding objects, changing the slide order, all with a couple of keyboard clicks. Be sure to print this guide and keep it on your desk!
Need the shortcuts but don't have a printer? No worries! Beezix offers a professionally laminated Microsoft Office shortcut guide for $3.60 + shipping and taxes.
Microsoft PowerPoint Reference Books
Do you like to learn on your own from a book?
There are hundreds of books to choose from. Leave a PowerPoint "How-To" book on your desk and look up tutorials at any time!
You get a ton of "bang for your buck" with a book – tons and tons of information at a low price. Most PowerPoint reference books on Amazon cost from $20 – $50.
Here are two Microsoft PowerPoint reference books to consider.
Microsoft Office Step by Step Book
Microsoft offers the "Step by Step" series of textbooks as a great resource for learning the Office Suite software. Filled with tutorials and colorful screenshots, the book guides you through learning the essential tools of PowerPoint. They also include practice files to help you get hands-on experience.
Microsoft PowerPoint for Dummies
An iconic self-learning resource, the "Dummies" book series appeal to learners who need a clear, approachable guide. Many authors of the dummies books also teach in the classroom, including delivering classes for Webucator. Grab the PowerPoint for Dummies book if you're looking for practical tips and easy-to-follow instructions.
Microsoft PowerPoint Video Courses
Video courses have flooded the education market. Corporations, non-profits, and government organizations all rely on video courses as a cost-effective way to offer a massive collection of courses to their entire workforce. Even outside of the professional realm, schools and libraries provide free access to video courses.
Check out these inexpensive video resources.
Kyle Pew's Microsoft PowerPoint Beginner to Advanced Course
Receive in-depth insight into the tools and features of Microsoft PowerPoint in Kyle Pew's video course. In the videos, Kyle guides you through Microsoft PowerPoint from beginning to end. Udemy customers love this course – it rises to the top as one of the highest rated and bestselling courses on Udemy. Kyle Pew is popular here at Webucator, too. He delivers live PowerPoint classroom training for us.
Sali Kaceli – 2-Hour Free PowerPoint YouTube Video
This in-depth free video covers the essential features of PowerPoint in two hours. Open up the video description to view clickable links to lessons on topics like animation, multimedia, audio, presentation recording, notes, templates, transitions, charts, etc.
Find fast, accurate PowerPoint tutorials right at Microsoft.com. Microsoft provides written, step-by-step instructions along with how-to videos. The training topics from Microsoft range from basics like inserting text, to more advanced features like sharing and co-authoring presentations.
Live Classroom Microsoft PowerPoint Training
Many business teams have said to me, "we have self-paced courses, but…." They need to complete the training quickly, or they have questions, or they want the training customized to use their own PowerPoint templates and business examples. The solution? Live classroom training.
There are typically two approaches to live classroom training:
Live virtual training brings the instructor-led classroom experience to anyone with a computer and an internet connection.
Onsite classes meet in a classroom at a specific physical location.
Which live classroom experience is right for you? Read on to decide!
Webucator Instructor-Led Live Online Classes
If you are looking for a public session to join as an individual, it's always easiest to find a live virtual class to join.
If you are looking for training for a geographically dispersed team, a live virtual classroom is the perfect location for training!
As one of the first Microsoft partners to deliver all classes in an instructor-led online format, Webucator offers both public and private live online training.
Join the instructor in a web conference classroom. You will chat with the trainer and students, complete activities, and ask questions. Everyone connects by calling in on their phone, using their computer speakers, or using a webcam.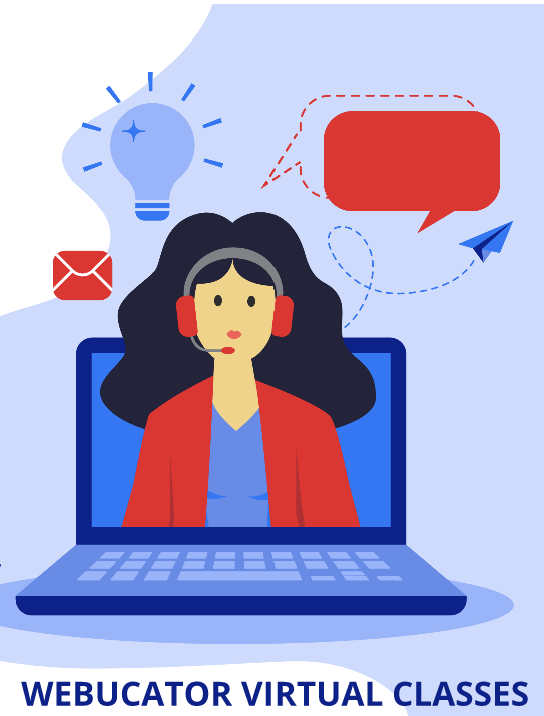 To make the training engaging and personalized, Webucator offers small class sizes – less than 10 students for public classes.
How do you pick a live online class? Talk with the trainer before your class. Ask the trainer about the prerequisites, exercises, and class goals. Be sure to ask about continued access to the trainer after the class. At Webucator, we support students after class – they email questions to the instructor at any time after their training. Our instructors receive questions from students many years after class, and they are always happy to help!
Onsite Classrooms in Large Cities
While the training industry has made a large shift towards online classes, there are still locations that host public PowerPoint training in a traditional classroom.

You might find a nearby training center with public Microsoft PowerPoint classes in a large city. Check with your local college or a university for in-person Microsoft PowerPoint classes as well.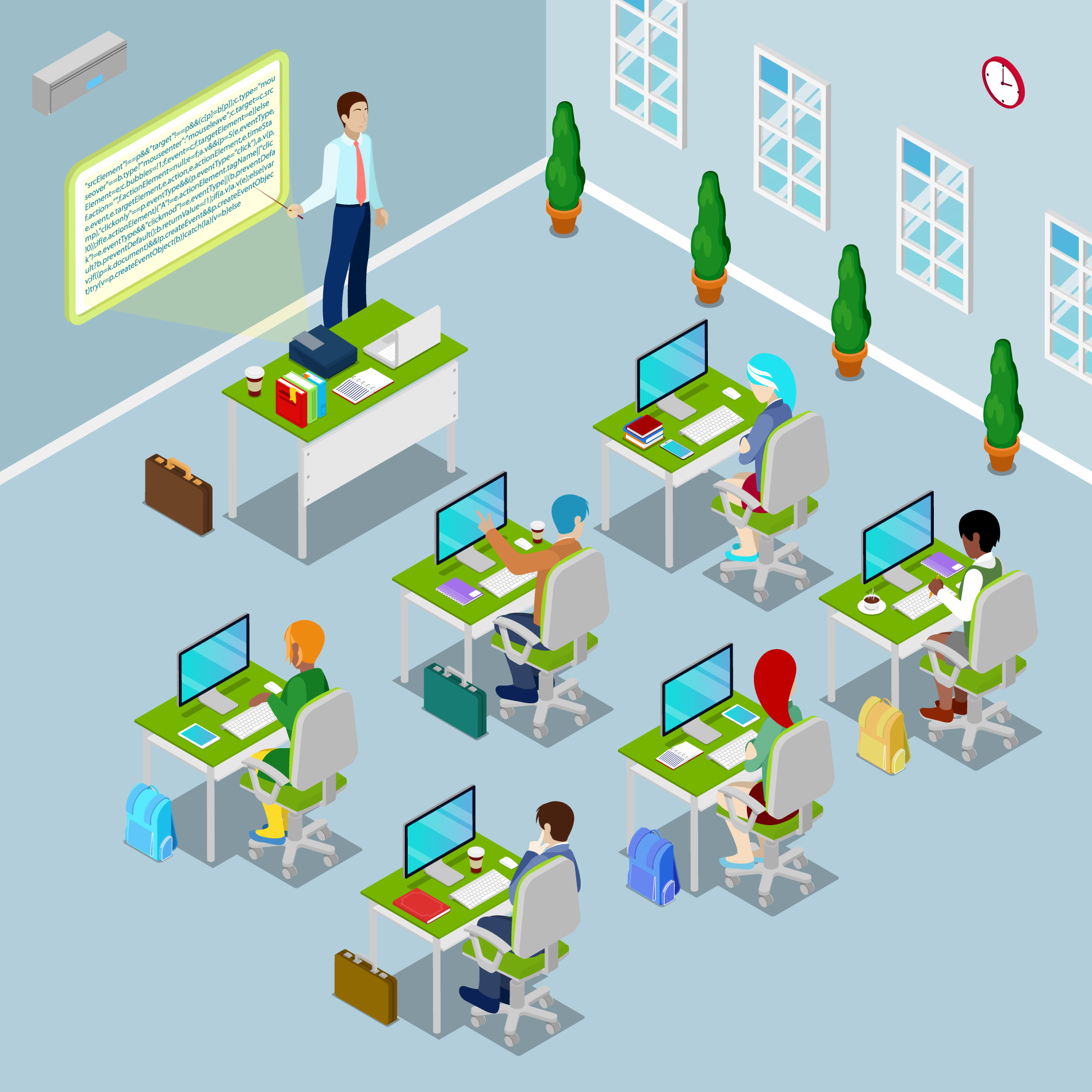 Webucator Onsite Training at Your Office
If 5 or more people at your company need Microsoft PowerPoint Training, consider inviting the trainer to your office to deliver the class. With a group of 5 or more, private training typically costs the same or less than a public training session. Even better? The trainer can tailor the class to include the topics of your choice. The trainer can even use your templates as part of the instruction or integrate your PowerPoint files into the class exercises. If this sounds like a good solution for your group, be sure to contact Webucator about scheduling a private Microsoft Word Class.
Find YOUR Microsoft PowerPoint Training Solution
How will you develop your Microsoft PowerPoint abilities? Whether you prefer a video, a book, or working directly with experts, there are resources available for everyone.
If you want to chat about training solutions, reach out to us! Fill out the form below, and we'll help you find the perfect PowerPoint resource quickly.
Let's Chat about PowerPoint Training!
About Webucator
Webucator provides instructor-led training to students throughout the US and Canada. We have trained over 90,000 students from over 16,000 organizations on technologies such as Microsoft ASP.NET, Microsoft Office, Azure, Windows, Java, Adobe, Python, SQL, JavaScript, Angular and much more. Check out our complete course catalog.
---