Diversity Training for Your Workplace: 12 Free and Paid Diversity Training Resources
Creating a diverse and inclusive workplace can give your business a competitive edge.
Companies who prioritize diversity, equity, and inclusion (DEI) have been shown to win more business and achieve higher profits. Research has shown that companies with gender diverse and ethnically diverse leadership are more likely to be financial top performers.
These companies are also more likely to retain top talent. Employees want to stay at companies that encourage a culture of inclusion and belonging.
An essential strategy for building a culture of inclusion is providing diversity training for employees and management. In building a DEI training program, you may choose to develop classes internally, subscribe to video courses, or work with a training company like Webucator.
Regardless of the approach you take, be sure to look for training that touches on critical topics like: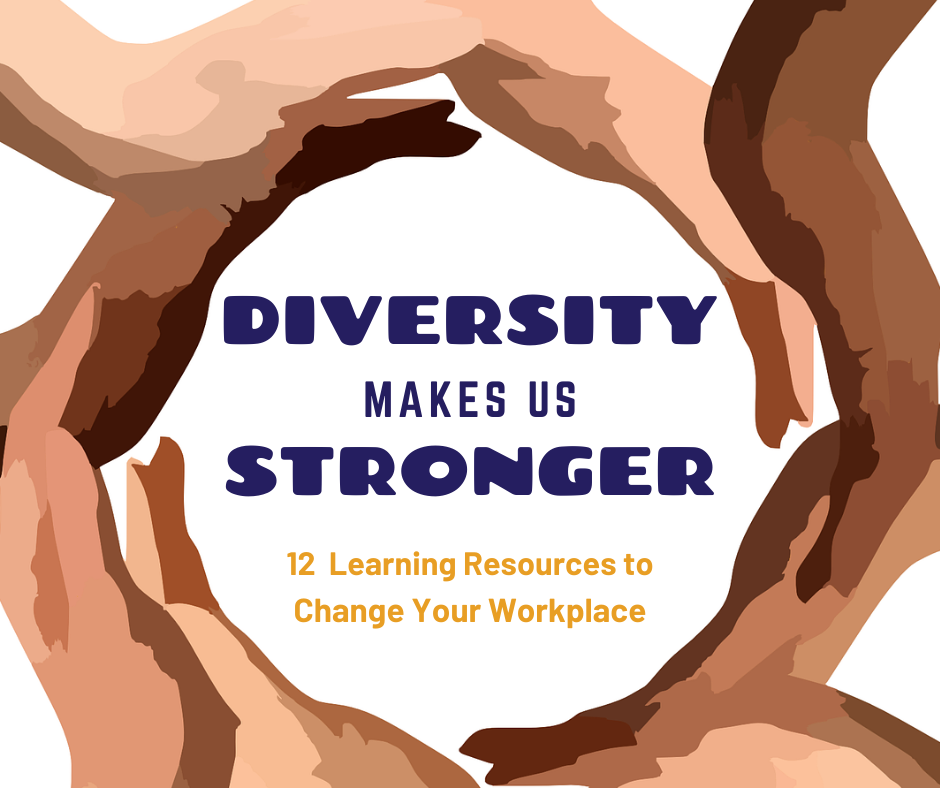 Defining and understanding terms like diversity, inclusion, equity, and belonging
Raising awareness of bias including unconscious bias, similarity bias, structural bias, and self-rater bias
Implementing practical methods to overcome bias
Identifying blindspots
Recognizing challenges that come with change and determining ways to overcome those challenges
Improving communication through active listening and empathy
Developing bystander intervention skills
Building task forces
Developing employee resource groups
Holding leaders accountable
Exploring methods to build community and belonging
Becoming an ally and active DEI advocate
Webucator has delivered Diversity and Inclusion Training for HR managers, sales representatives, L&D professionals, finance leaders, engineers, and many, many others.
From consulting with our customers, we've found that diversity is more than striving for equality in the workplace. Every employee brings unique perspectives, experiences, and ideas that drive innovation. Cultivating and appreciating these differences leads to progress.
Launching a DEI training program at your organization can lead to a new, improved work environment. When employees and leadership value diversity, your workplace will begin to see benefits like increased creativity, more innovation, improved problem-solving and decision-making, heightened employee engagement, less turnover, and many other advantages.
The internet is full of resources to help your team learn about diversity, equity, inclusion, and belonging. You can build your training program quickly with books, videos, TED talks, live instructors and more. This article shows you the best options when it comes to:
Instructional Books with in-depth insight and powerful case studies.
Workbooks and Activities for hands-on practical application of DEI concepts.
TED Talks with inspirational perspectives from thought leaders.
Video courses that offer comprehensive lessons on the most essential DEI topics.
Live Online Instructor-Led Training where you can learn from a live trainer in a virtual classroom.
Onsite Instructor-Led Training delivered in a physical classroom by an experienced diversity instructor.
Excited to learn? Let's jump into the best Diversity resources available on the internet.
Diversity and Inclusion Books
These diversity and inclusion books are a must-have for leaders and employees seeking to make positive changes in the workplace. Each text offers a comprehensive look at the need for diversity and inclusion while giving you practical tools and strategies for achieving your DEI goals.
Add these books to your company's community library and share them with colleagues. You will find tons and tons of information at a low price. Some are available as audiobooks as well. The books can be purchased for $10 – $30 on Amazon.
Inclusion: Diversity, The New Workplace & The Will To Change
Inclusion, by Jennifer Brown, uses Change Management principles to provide a practical, realistic approach to building a DEI initiative at your organization. The book includes plenty of real-life stories, statistics, and examples from companies at the forefront. Brown's conversational tone makes the book a quick and easy read.
Lead like an Ally focuses primarily on DEI tools and strategies for management and leadership. The author, Julie Kratz, takes a creative approach by telling the story of "Jane," a fictional character based on anecdotes collected from 15 years of coaching, training, and consulting.
At the end of each chapter, Kratz provides insights and tips based on the story that was shared. She also includes a "Managers Tool Kit" section which helps the reader apply the concepts to their own workplace.
The New York Times Bestselling book, Blindspot, challenges the reader's assumptions about bias through hands-on activities and exercises. Written by psychologists Mahzarin R. Banaji and Anthony G. Greenwald, the book exposes and explains the unconscious biases that we all have hidden in our minds. Although the book is based in science, Banaji and Greenwald make the information accessible and engaging. The book strives to help the reader understand their own hidden bias and overcome it through awareness.
Diversity Workbooks and Training Activities
Creating diversity training for a group? These workbooks will enrich your course with practical, real-world activities. Experiential learning is more effective than lecture-based learning. In fact, experiential learning has been shown to be up to 85% more effective.
With that in mind, here are two fantastic workbooks to help you gain experience with Diversity, Equity, and Inclusion concepts.
Diverse and Inclusive Leadership: A Guide to Getting Started from everywoman
Everywoman.com offers a 35-page workbook filled with inspiring quotes, surprising facts, insightful stories, and exercises to challenge your thinking. The guide first explains the importance of diversity and inclusion and then gives tips for becoming an inclusive leader. The book wraps up with a template to help you create your own action plan.
If you are training a group, contact everywoman before using the workbook in your class since the material is copyrighted.
University of Houston Diversity Activities Guide
Visit the University of Houston website to download this amazing 105-page Diversity activity guide. The packet includes discussion questions, awareness quizzes, self-assessments, diversity bingo, games, skits, worksheets and so much more. The activities in this workbook will have your team standing and moving around the room as you participate in the learning exercises.
Project Implicit from Harvard University
Harvard's Project Implicit website lists a collection of tests that reveal your implicit social attitudes. Harvard researchers designed this project to explore implicit social cognition. What is implicit social cognition? It's our thoughts and feelings that hide in our minds – beyond our own control or awareness. There are tests to explore your implicit attitudes about skin-tone, sexuality, disability, religion, gender, and even presidents!
Take these tests – you might be surprised how your brain responds.
Diversity TED Talks
Share these inspiring TED Talks to motivate your colleagues.
TED Talks are short, powerful speeches – always 18 minutes or less – that aim to spread ideas on technology, entertainment, and design (TED). As they became more popular, TED expanded to cover almost everything including business, global challenges, communication, and more.
Here are two TED talks that convey the need for every individual to prioritize DEI in the workplace and in life.
Arwa Mahdawi on The Surprising Solution to Workplace Diversity
Mahdawi jumps right into addressing the standard "check box" approach to workplace diversity – the processes and policies that fulfill diversity requirements but lack the innovation and motivation to actually drive change. Her recommendation? Micro action results in macro changes. She explains how changes to one business area can affect the entire organization. Her talk is funny and honest, and it will challenge you to take a close look at your own business practices.
Chimamanda Adichie on The Danger of a Single Story
Adichie shares anecdotes from her life to illustrate the danger of stereotypes. She explains how the "single story" is made of the decisions and assumptions that we create before we truly know a person. Only hearing a single story of another person, culture, country, religion, etc., leads to misunderstanding and missed opportunity. She says, "The single story creates stereotypes, and the problem with stereotypes is not that they are untrue, but that they are incomplete. They make one story become the only story."
Diversity Online Video Courses
Diversity, Equity, and Inclusion: A Beginner's Guide
This introductory diversity course by Ulysses Smith provides business professionals with critical insight and practical tips without being overwhelming or intimidating. Smith delivers instruction with a friendly and encouraging tone. The course is perfect for individuals within an organization who want to help with DEI efforts, but do not necessarily hold a leadership role.
Diversity, Inclusion, and Belonging for All
This compilation of courses from LinkedIn Learning comes together as a comprehensive "Learning Path" to teach professionals how to contribute to DEI initiatives. The training is divided into seven different courses, each less than one hour in length. Every course focuses on a different topic: Unconscious Bias; Diversity, Inclusion, and Belonging; Confronting Bias; Inclusive Conversations; Communicating about Diversity; Communicating Across Cultures and Bystander Intervention Skills. The course authors include Verna Myers, VP of Inclusion Strategy at Netflix; Arianna Huffington, Founder of Huffington Post; Stacy Gordon, founder of Rework Work; and Pat Wadors, former senior executive of LinkedIn, Plantronics, Twitter, and Yahoo.
Live Classroom Diversity Training
While books and videos offer tons of information at a low price, these resources lack the opportunity to bring your group together around this critical topic. If you want to prioritize diversity, consider organizing a live training event in which everyone gathers in person to commit to DEI goals.
Live classroom training leads to discussion, collaboration, and team building. Participants can ask questions and the training can be customized to use your own business examples.
Live classroom training is available in two formats:
Live virtual training brings the instructor-led classroom to anyone with a computer. Class is delivered via a web conference such as WebEx, Zoom, Adobe Connect, or GoToMeeting.
Onsite classes are held in-person at a physical classroom location.
Which classroom experience does your team need? Here's more information to help you decide.
Webucator Instructor-Led Live Online Diversity Classes
Webucator live virtual training is perfect for a dispersed team. If everyone is at a different location, you can come together in a virtual classroom!
Join the Webucator DEI instructor in a web conference classroom. Everyone participates by using their phone, computer speakers, or a webcam. In the live class, you will discuss topics with the trainer and other students, participate in both individual and group activities, and apply the concepts to your organization.
How do you plan for your live online class? Before the training, you will talk with the instructor. Tell the trainer about your goals, challenges, and company culture. The instructor will customize the class outline and content based on your needs. We will send you an updated outline to approve before the training.
Webucator Onsite Training at Your Office
If 8 or more people at your company want to participate in a Diversity class, consider bringing the DEI trainer to your office. With a group of 8 or more, onsite training costs work out to be very similar to a live virtual training session.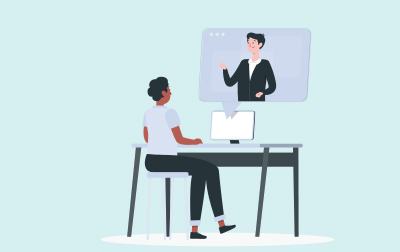 The private onsite class experience is highly personalized for your participants and tailored to your company's goals. The instructor will include the topics of your choice and can even integrate your company policies. The trainer can include class exercises that get students out of their chairs and walking around the room.
Webucator offers several DEI classes. Our most popular offerings include: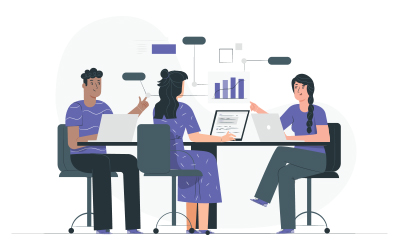 Diversity Workshop for Employees and Managers – This 1-day action-packed workshop will bring your team together and raise awareness of your organization's DEI goals.
Building Inclusive Organizations: An Interactive 2-Hour Workshop – This session emphasizes trust, executive responsibly, and identity. This results-oriented workshop provides specific strategies for creating a safe, inclusive workplace.
Bias and Microaggression: An Interactive 2-Hour Workshop – This hands-on class demonstrates the importance of respect and acceptance. Participants gain tools and best practices that can lead to better communication and daily interaction at work.
For diversity training, the opportunity to come together in person can be very powerful for your participants. It creates the environment for everyone to be heard and seen as they take part in important discussions. If this sounds like a good solution for your group, be sure to contact Webucator about scheduling a private Diversity and Inclusion Class.
Your Diversity Training Action Plan
How will you facilitate Diversity and Inclusion training for your organization? Whether you choose video courses, books, or working directly with live instructors, there are resources available for organization and every budget.
If you want to chat about Diversity and Inclusion training solutions, reach out to us! We'll help you find the perfect training resource quickly.